Recipe Time
Microwave Honey Flapjack: by Jo Nickless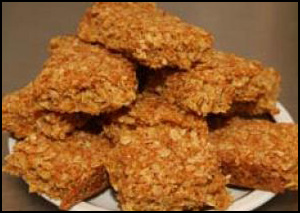 3oz butter
3oz Demerara sugar
2 tbsp honey or syrup
6oz oats
In a large bowl microwave the sugar and the butter for 2 minutes (full power).
Stir in the honey / syrup and oats. Microwave on medium power for 5 minutes, tirring half way through the cooking time.
Press into a flat dish, approx 6-7 inches across.
Allow to cool slightly, cut into fingers and enjoy!